September 2021 Homeward Bound Newsletter
In case you are not sure of the title… it's Labor Day. The Backwards Holiday. Every year when it rolls around, I wonder why it is named Labor Day. Since it's a Holiday intended to be just that, a Holiday – I would think a better name may be Relax Day or Lazy Day or Off Day or Sleep in Day maybe even Do-Nothing Day, something other than Labor Day. The Labor Day weekend also signifies the end of summer for many Americans, and is celebrated with parties, street parades, and going to the beach.
Verify my mortgage eligibility (Aug 7th, 2022)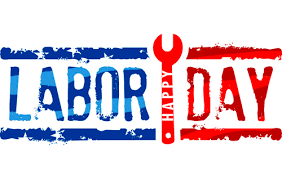 Labor Day is a time to celebrate the benefits we enjoy at our jobs — including weekends off.
In the 1830s, manufacturing workers were putting in 70-hour weeks on average. Sixty years later, in 1890, hours of work had dropped, although the average manufacturing worker still worked 60 hours a week.
Verify my mortgage eligibility (Aug 7th, 2022)
These long working hours caused many union organizers to focus on winning a shorter eight-hour workday. They also focused on getting workers more days off, such as the Labor Day holiday, and reducing the workweek to just six days.
Labor Day was meant to handle the problem of long working hours and no time off. Although the battle over these issues would seem to have been won long ago, this issue is starting to come back with a vengeance, not for manufacturing workers but for highly skilled white-collar workers, many of whom are always connected to work.
As the U.S. economy expanded beyond farming and basic manufacturing in the late 1800s and early 1900s, it became important for businesses to find consumers interested in buying the products and services being produced in ever greater amounts. Shortening the workweek was one way of turning the working class into the consuming class. Labor Day, in a way, gives time off to shop at a grocery store for the BBQ, at the mall for the sales, or for a home purchase or refinance.
Verify my mortgage eligibility (Aug 7th, 2022)
So, to celebrate the month of September and the affection for Laboring, I have a special announcement to make. I will be Laboring, but for a very special reason.
My team and I are addicted to helping you and those you know refinance buy or sell the place they call home. In fact, it is a race to help as many as possible so we can GIVE more away.
A CORE philosophy at our company is 'the size of the hole you give thru is directly proportionate to the size of the hole you receive thru'. Therefore, our Mission is to Serve Big!!! Serve you, serve those you refer to us and of course, serve a very worthy cause… the great work being done at Children's Hospital.
Verify my mortgage eligibility (Aug 7th, 2022)
Here To Serve Big!!!

Carl D. Brackens
Consumer Home Loans
Show me today's rate (Aug 7th, 2022)